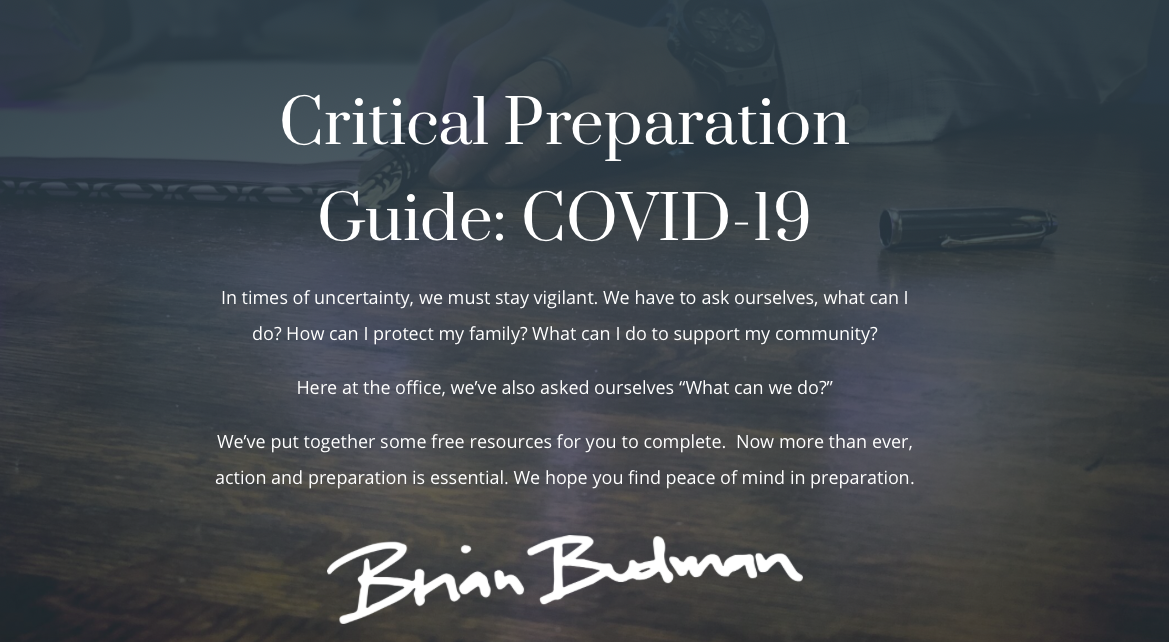 Don't hesitate to ask for help:
As you are sorting through the resources on our COVID-19 page, feel free to contact us with any questions or additional needs.
As we urge you to prepare, we also want you to keep a positive mindset. Don't think of this as planning for death.
You are planning for life on your own terms- for reassurance, for potential health matters to be addressed your way, or by those you trust, and in the worst case scenario- for your life's work & legacy to be addressed on your terms.
**Social Distancing & Remote Notarization - read more about the temporary executive order that went into effect March 30, 2020.